Lumberton's own, Victoria Huggins, will be at Biggs Park Mall on December 23 from 12-4PM. Come see her (and her friends!) perform!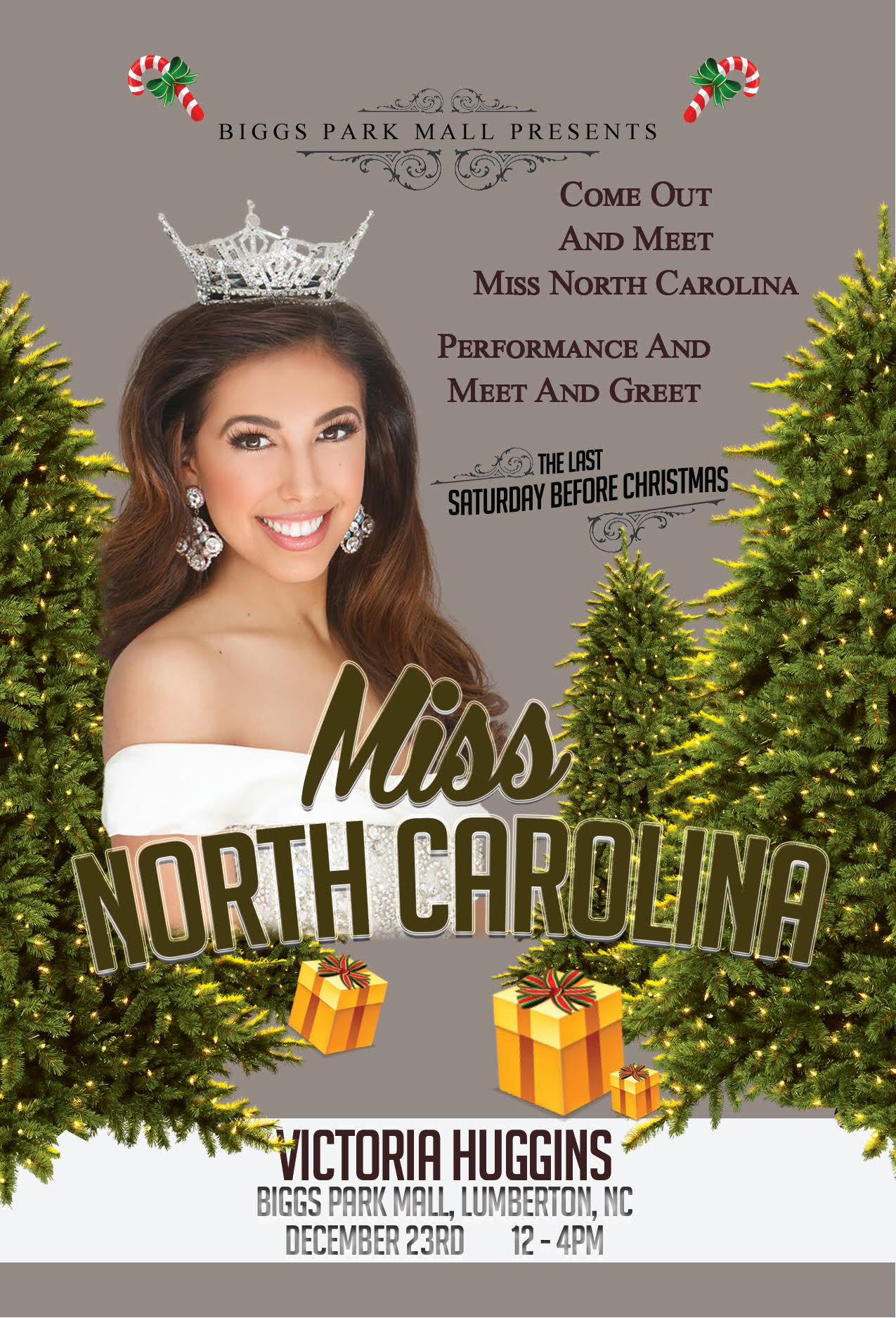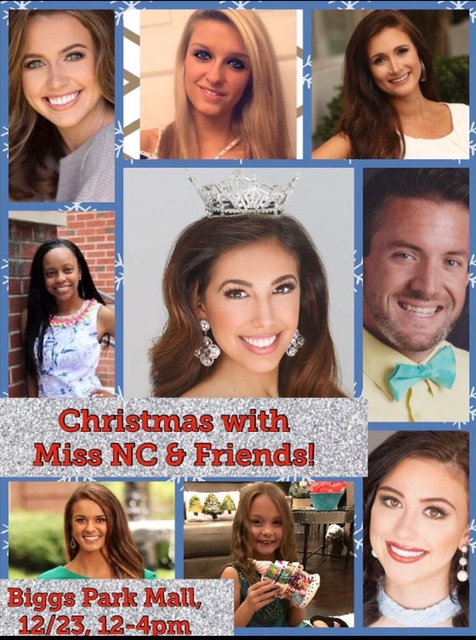 Featuring:
Miss North Carolina's Carolina Princess, Bella Browning
Miss Johnston County, Abby Britt
Miss Stanly County, Megan Frick
Miss Metrolina, Laura Matrazzo
Miss Mecklenburg County, Madison Bryant
Miss Garner, Kaylee Spruill
Jason Bullock
There will also be an Alzheimer's Project Music Therapy drive. Bring headphones, new or used music devices (MP3 players, CD Players or iPods) to be donated to NC Nursing Homes and their Alzheimer's patients.